Indoor Soccer
---
Indoor Soccer 2020-21
Registration for our indoor soccer program is on hold until permission is granted by viaSport / BC Soccer / Health Authorities to allow for games. As of today (July 22), there is not a definitive timeline of when we will be able to proceed. We are ever hopeful that our program will be able to start as usual in October. Please continue to check back here for updates.
Registration for the 2020-21

Indoor

Soccer Season for players born 2003-2016 will be posted here when open (typically in August).

All sessions are held at the CAPITAL NEWS CENTRE on Gordon Drive.

Registration will be online only with payment by credit card.

For the 2019-20 Indoor Soccer season, we are pleased to announce that McDonald's will be sponsoring our U10 and U12 players! Thank you McDonald's!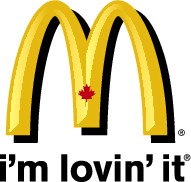 For the 2019-20 Indoor Soccer season, we are pleased to announce that our U6 and U8 players are sponsored by Tim Hortons Timbits! Thank you Tim Hortons!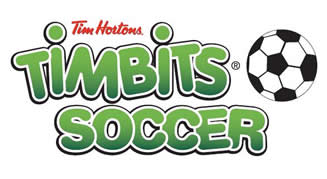 For the 2019-20 Indoor Soccer season, we are pleased to announce that our U14 players are sponsored by Okanagan Orthodontics! Thank you Okanagan Orthodontics!!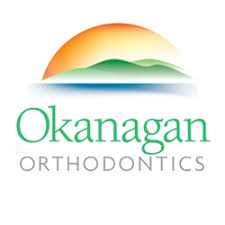 Please email questions to info@centraloksoccer.com There are no requests and please, no phone calls.
International Students are able to play in this league if they complete the documentation required and we receive approval prior to registration from BC Soccer. Go to this link https://www.bcsoccer.net/documents-forms look under Documents and Forms and click on International Transfers Certificate Procedures for detailed information.
There is a tournament at the end of season for the indoor players that is an extra, optional event that is run totally separate from the league (including payment and registration). Further details will be provided at a later date.
Please note that 2002 born players are too old for our program but may be eligible to play in the CNC league:. Please contact them directly. http://www.capitalnewscentre.com/ ]

FINANCIAL ASSISTANCE: For anyone that is applying for financial assistance through KidSport, Jumpstart (or elsewhere), the fee must be paid in full, up front. Once we receive the funding, we will reimburse you.
Kidsport's link is: http://www.kidsportcanada.ca/index.php?page=british_columbia_how_to_apply
Jumpstart's link is: https://jumpstart.canadiantire.ca/pages/apply
REFUNDS/CANCELLATIONS: Any request for a refund/cancellation must be received in writing to coysa@shaw.ca before October 15, 2019.** There is a $35 cancellation fee charged on all refunds. **Consideration may be given for a pro-rated medical refund if a Doctor's note is received indicating the player is unable to participate for the remainder of the indoor season. A pro-rated medical refund would take into consideration: the refund fee ($35), uniform fee ($15) and a $10 per session fee for each scheduled session that passed by before the Doctor's note and written request was received. Medical requests received after November 20 would also be subject to an additional fee ($21-$34 depending on age). No refunds will be considered after 7 scheduled sessions have passed by.

EQUIPMENT: The basic equipment of a player is mandated by FIFA and includes: a jersey (which we supply), shorts, shin guards, soccer socks and footwear (cleats). The cleats may be the same ones a player has worn for outdoor soccer or the indoor kind.
TEAM ROSTER SHEETS: All U10-U18 indoor teams must full complete a roster sheet and present it to the Referee before the start of each session. Roster sheets are provided with the equipment handout. They are also available by clicking HERE (word doc) or HERE (excel doc).
RULES: Click HERE to read the Indoor Soccer rules (rev Sep 2019)
INDOOR TOURNAMENT: For all COYSA's registered indoor soccer players, a tournament is organized by students of the Kelowna School of Business in conjunction with Kelowna United. This is optional for players and teams and there is an entry fee. This year's tournament will be held: March 06-08, 2020.
Please note, this tournament is only for children currently registered in our indoor soccer program.
This is a link to the 2016 tournament pictures:
https://www.dropbox.com/home/ValleyFirst%20COYSA%20Tournament%202016
Here's the link to the 2016 tournament video:
This is a link to the YouTube video produced by the Kelowna School of Business students from the 2015 indoor tournament:
https://www.youtube.com/watch?v=ZV4ELN6G6sg