Indoor Soccer
---
Registration for the 2019-20

Indoor

Soccer Season will open August 01, 2019 for players born 2002-2015.
The link will be posted at that time.

For the 2019-29 Indoor Soccer season, we are pleased to announce that McDonald's will be sponsoring our U10 and U12 players! Thank you McDonald's!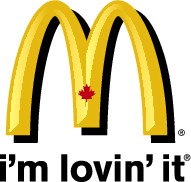 For the 2019-20 Indoor Soccer season, we are pleased to announce that our U6 and U8 players are sponsored by Tim Hortons Timbits! Thank you Tim Hortons!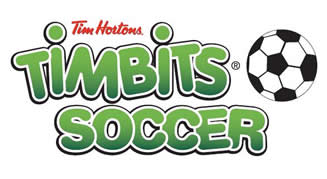 Please note that 2001 born players are too old for our program but are eligible to play in the CNC adult league: http://www.capitalnewscentre.com/
Please email questions to info@centraloksoccer.com There are no requests and please, no phone calls.
The 2019 fees, dates etc will be posted here byJune.
FEES: $130.00 for U8-18 (2012-2001) players; $100.00 for U6 (2013/2014) players. NO REFUNDS AFTER October 15 ($25 fee charged on all refunds-requests must be in writing to coysa@shaw.ca).
PAYMENT: Online credit card during registration process or a cheque/money order (No cash) payable to COYSA that must be received WITHIN 48 HOURS at the COYSA office #2-1925 Kirschner Rd (in behind Princess Auto) to complete registration. Please put player's name and birth date on cheque. Post-dated cheques will NOT be accepted. A $25 fee is charged on any cheque returned by a bank.

Our indoor soccer program is strictly recreational and stats are not kept. Players do not have to play outdoor soccer in order to play indoor. Teams are formed mixing players from all areas, skill levels and both years of birth in each age group. Requests are not considered. One session per week (no practices). All sessions are on the indoor fields at the Capital News Centre (4105 Gordon).
Registration deadline is September 30 but we will accept registrations until the age groups are full. Registrations are accepted on a first come, first served basis. No requests. Due to limited field time we are allocated, we can only register 1,000 players and of the approximately 4,600 children that play outdoor soccer.
Our program is run with volunteer coaches: please sign up to coach your son or daughter. We cannot accommodate co-coaching requests but a coach may recruit from their team for an assistant.
16 sessions: Friday, October 26, 2018* to Sunday, March 03, 2019 (no games Dec 21 to Jan 05). *U8 Wed group starts Oct 24.
Players must register in their proper age group. Coaches should be contacting players in the week before the first game.
International Students are able to play in this league if they complete the documentation required and we receive approval before registering from BC Soccer. Go to this link https://www.bcsoccer.net/documents-forms look under Documents and Forms and click on International Transfers Certificate Procedures for detailed information.
U8 (2011-2012) ADDITIONAL INFORMATION: This age group is CO-ED. There are 3 games played at the same time, across the width of the field. There will be a helper/mentor present at all sessions to assist/help/answer questions. There are no referees. Coaches are allowed on the field. We recommend the coach has one other parent to assist so one is on the field and the other is with the subs on the sidelines. For liability reasons, we cannot allow other adults or siblings to be on the actual fields. The structure is in the 'GAG' format of Game/Activity/Game.

FINANCIAL ASSISTANCE: For anyone that is applying for financial assistance through KidSport (or elsewhere), the fee must be paid in full, up front. Once we receive the funding, we will reimburse you. Kidsport's link is: http://www.kidsportcanada.ca/index.php?page=british_columbia_how_to_apply
REFUNDS/CANCELLATIONS: Any request for a refund/cancellation must be received in writing to coysa@shaw.ca before October 15, 2018.** There is a $25 cancellation fee charged on all refunds. **Consideration may be given for a pro-rated medical refund if a Doctor's note is received indicating the player is unable to participate for the remainder of the indoor season. A pro-rated medical refund would take into consideration: the refund fee ($25), uniform fee ($15) and a $10 per session fee for each scheduled session that passed by before the Doctor's note and written request was received. Medical requests received after November 20 would also be subject to an additional fee ($21-$34 depending on age). No refunds will be considered after 7 scheduled sessions have passed by.

EQUIPMENT: The basic equipment of a player is mandated by FIFA and includes: a jersey (which we supply), shorts, shin guards, soccer socks and footwear (cleats). The cleats may be the same ones a player has worn for outdoor soccer or the indoor kind.
TEAM ROSTER SHEETS: All U10-U18 indoor teams must full complete a roster sheet and present it to the Referee before the start of each session. Roster sheets are provided with the equipment handout. They are also available by clicking HERE (word doc) or HERE (excel doc).
RULES: Click HERE to read the Indoor Soccer rules rev Oct 2018
INDOOR TOURNAMENT: For all COYSA's registered indoor soccer players, a tournament is organized by students of the Kelowna School of Business in conjunction with Kelowna United. This is optional for players and teams and there is an entry fee. This year's tournament will be held: March 08-10, 2019.
Sign up is now available at https://go.teamsnap.com/forms/177525
Please note, this tournament is only for children currently registered in our indoor soccer program.
Entire teams or individuals are welcome to participate. Information poster is attached.
Please direct all questions to: indoorsoccer2019@gmail.com
This is a link to the 2016 tournament pictures:
https://www.dropbox.com/home/ValleyFirst%20COYSA%20Tournament%202016
Here's the link to the 2016 tournament video:
This is a link to the YouTube video produced by the Kelowna School of Business students from the 2015 indoor tournament:
https://www.youtube.com/watch?v=ZV4ELN6G6sg